AuraHD air nano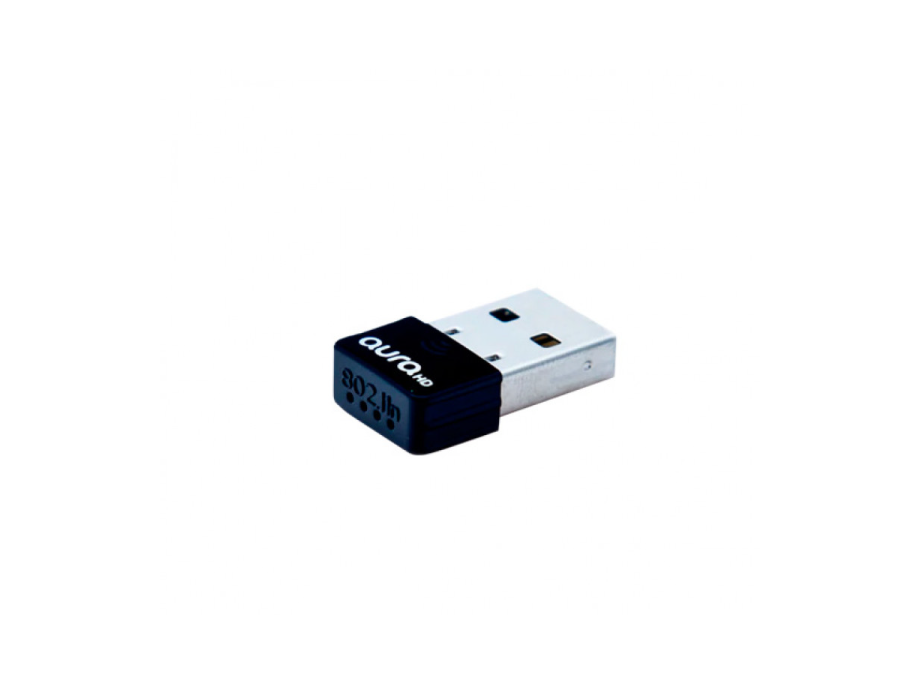 WiFi-adapter AuraHD air nano is 802.11b/g/n compatible.
Payment:
Online card payment
Promotional Visa card payment
Non-cash payment for legal entities
Non-cash payment for individuals
Warranty:
12 months
Exchange/return of goods within 14 days
Air Nano comes as a more compact version of the original Air adapter. This device supports 802.11b/g/n standards with data transfer rates of up to 150 Mbps. You can use USB 2.0 or 2.1 ports to connect the adapter to your set-top box. 
To get started, simply plug it into your set-top box, select the right Wi-Fi network, and enter the password. The whole process takes no more than 2–3 minutes.