MAG522 pack x20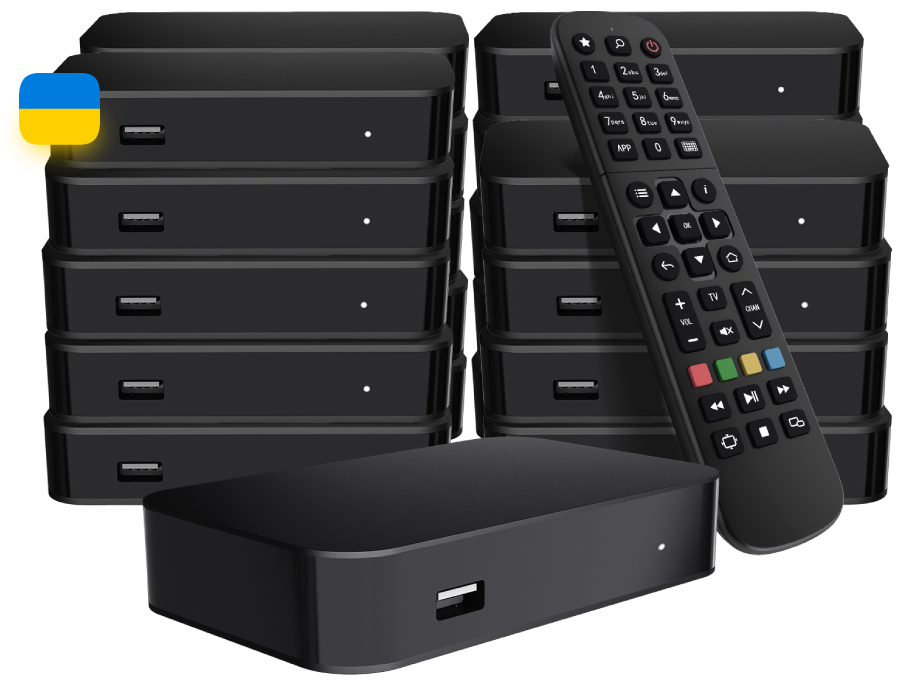 Linux 4.9, Amlogic S905X2 chipset, 4K and HEVC support
Payment:
Online card payment
Promotional Visa card payment
Non-cash payment for legal entities
Non-cash payment for individuals
Warranty:
12 months
Exchange/return of goods within 14 days
The MAG522w3 Linux set-top boxes are equipped with the high-performance Amlogic S905X2 chipset and the quad-core ARM Cortex-A53 CPU. They have a 25% power improvement over older MAG devices. These set-top boxes can go months without rebooting while playing 4K HDR content without a hitch.
The remote control is made of lightweight ABS plastic and is easy to use. The classic STB micro2 housing will blend nicely with any environment.
Contact our manager or submit your order online to order a box of twenty MAG522 devices.