Original Replacement Remote Control Unit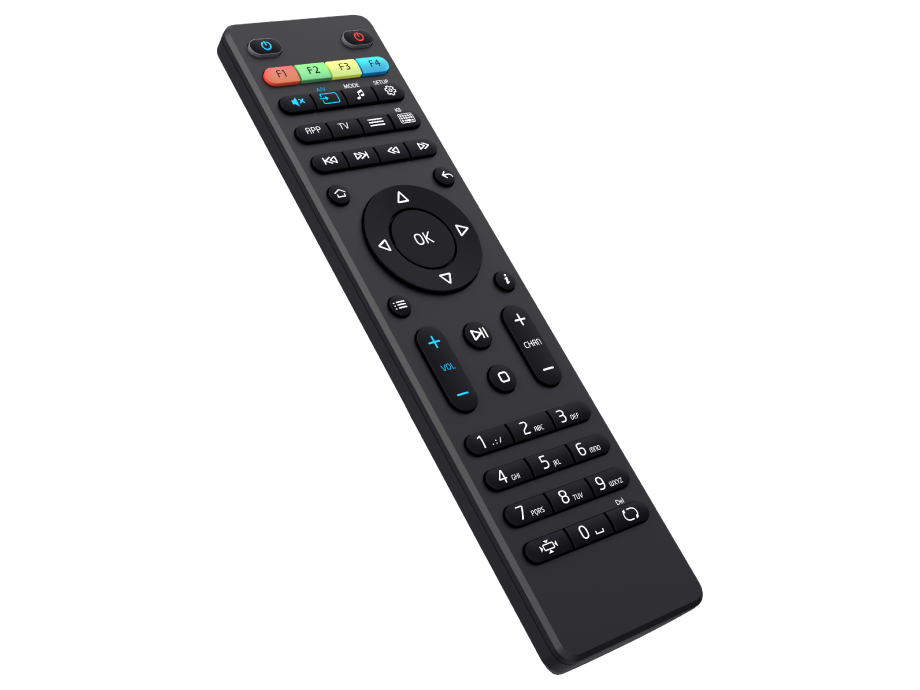 The programmable remote control can interact with not just an STB, but with other equipment as well.
Payment:
Online card payment
Promotional Visa card payment
Non-cash payment for legal entities
Non-cash payment for individuals
Warranty:
12 months
Exchange/return of goods within 14 days
A programmable remote control designed for set-top boxes and other devices. You can configure this device for TVs, stereo systems, air conditioners, or other appliances. For these purposes, the remote control offers a special row of buttons you can use to assign the code pages from another device to your remote control's IR transmitter. This remote control operates on two AAA batteries.