MAG544w3 pack x20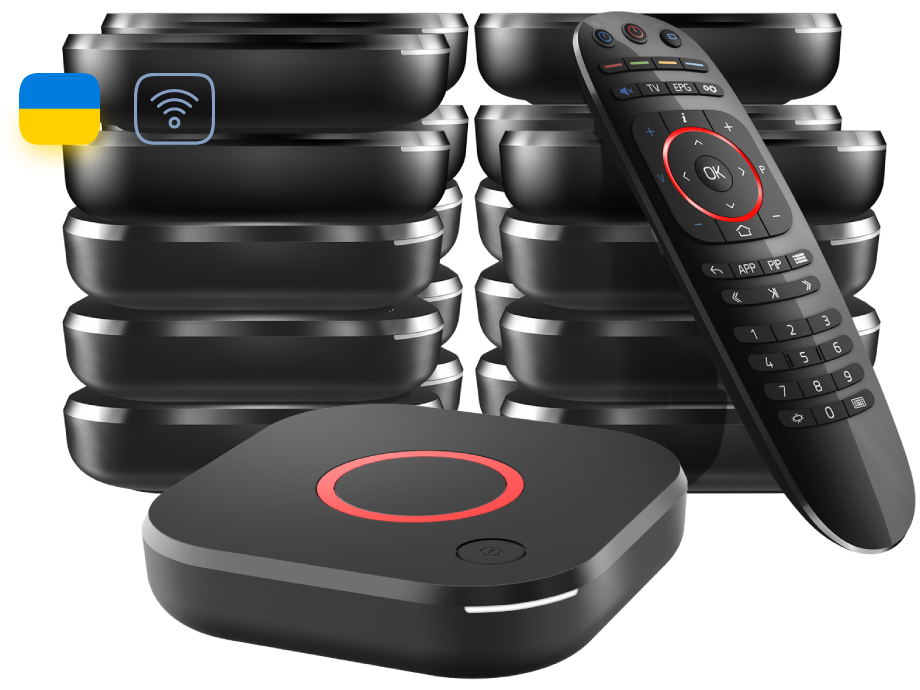 Linux 4.9, Amlogic S905Y4-B chipset, 4K and HEVC support, built-in Wi-Fi module
Payment:
Online card payment
Promotional Visa card payment
Non-cash payment for legal entities
Non-cash payment for individuals
Warranty:
12 months
Exchange/return of goods within 14 days
A pack of twenty MAG544w3 set-top boxes is the optimal solution for IPTV/OTT operators. The MAG544w3 provides support for all current codecs and video formats, as well as the ability to connect peripheral devices via USB ports and use them to conveniently manage content. Due to its reliable software and hardware the MAG544w3 works for months without having to restart it.
The device's hardware is based on a powerful quad-core ARM Cortex-A35 processor and Amlogic S905Y4 chipset, making the MAG544w3 a high-efficiency modern solution. Users can enjoy perfectly pure Dolby Digital Plus™ sound by connecting the model to a compatible TV or audio system. This technology allows you to fully immerse yourself in the atmosphere of your favourite movies, concerts, or sporting events. Network connectivity is provided by an Ethernet cable connector and the ability to connect wirelessly via Wi-Fi.
The MAG544w3 also comes with a programmable IR remote control, allowing you to control not only the set-top box, but other home devices as well. By setting the right buttons on the device, you can control, for example, an air conditioner, TV, or stereo system.
To make an order for a pack of twenty MAG544w3 set-top boxes or to get additional information, please contact our manager. He will be glad to answer any of your questions about the device and help you place an order.
*Infomir does not distribute, broadcast, or otherwise provide television or video content.