MAG544w3 pack x5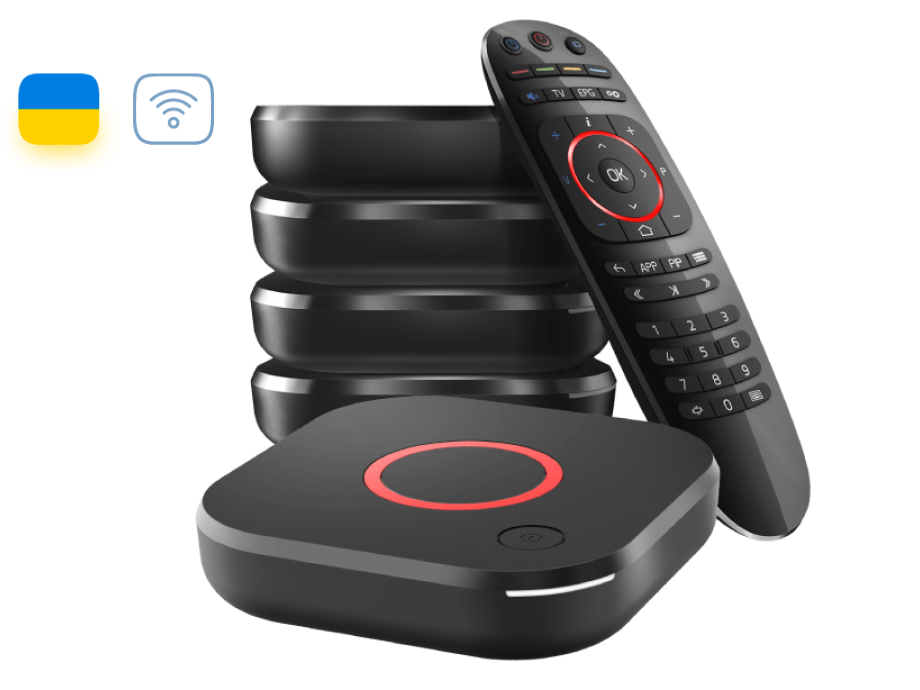 Linux 4.9, Amlogic S905Y4-B chipset, 4K and HEVC support, built-in Wi-Fi module
Payment:
Online card payment
Promotional Visa card payment
Non-cash payment for legal entities
Non-cash payment for individuals
Warranty:
12 months
Exchange/return of goods within 14 days
MAG544w3 set-top box bundles are ideal for operators who want to provide their subscribers with powerful devices that meet the requirements of the modern market.
The model can easily play video in high resolution, including 4K HDR format. The device operates under the Linux OS and is based on an Amlogic S905Y4 chipset and quad-core ARM Cortex-A35 processor. Due to the hardware, users can enjoy quality content for months without worrying about restarting the set-top box.
Support for Dolby Digital Plus™ eight-channel audio complements the video content and allows users to fully immerse themselves in what is happening on the screen.
The MAG544w3 connects to the network via both Ethernet and Wi-Fi.
To purchase a pack of five devices, contact our manager or leave a request on the website.
*Infomir does not distribute, broadcast, or otherwise provide television or video content.