MAG544w3 pack x2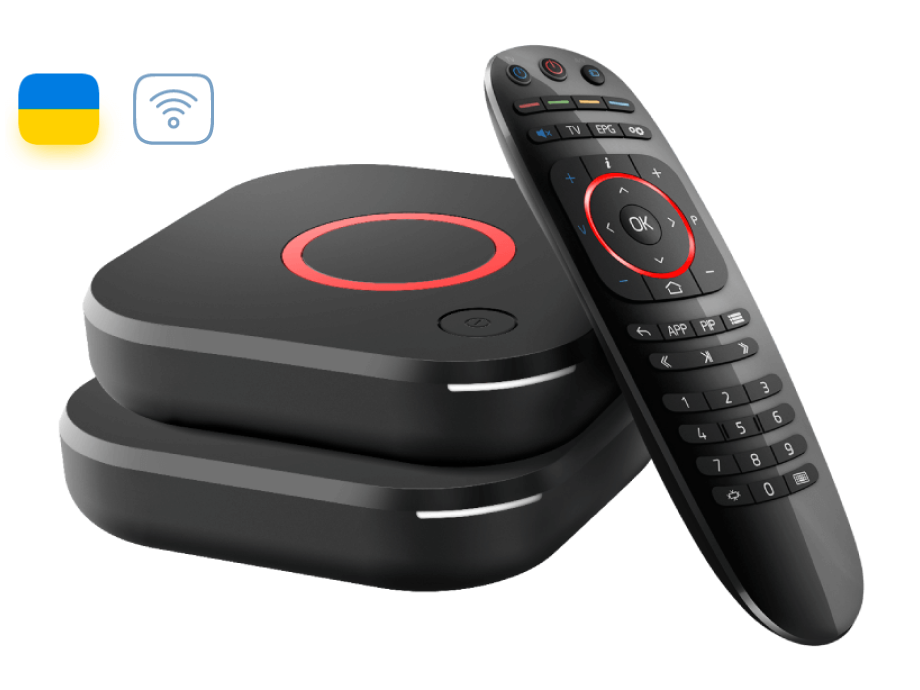 Linux 4.9, Amlogic S905Y4-B chipset, 4K and HEVC support, built-in Wi-Fi module
Payment:
Online card payment
Promotional Visa card payment
Non-cash payment for legal entities
Non-cash payment for individuals
Warranty:
12 months
Exchange/return of goods within 14 days
Set-top box manufacturer Infomir offers IPTV/OTT operators a set of two MAG544w3 devices at a favourable price. The model meets all the requirements of the modern market and provides users with the opportunity to get maximum pleasure from their viewing experience without worrying about having to frequently restart the device.
The Linux MAG544w3 set-top box is equipped with an Amlogic S905Y4-B chipset and quad-core ARM Cortex-A35 processor. The technical characteristics of the device ensure stable operation of the interface. You can connect the MAG544w3 to the Internet in two ways: via a 100 Mbps Ethernet port and via Wi-Fi.
Support for eight-channel Dolby Digital Plus sound provides the opportunity to connect up to seven audio speakers and a subwoofer to the set-top box. Pure surround sound, evenly distributed in space, helps users fully immerse themselves in the events taking place on the screen.
The set includes a programmable infrared remote control, the body of which is made of anti-slip ABS plastic. The remote control's functionality allows you to set it up to control several other devices with IR receivers, such as a TV, air conditioner, or stereo system. You can also control the set-top box with a mouse or keyboard: the device is equipped with two USB 2.0 ports to connect peripherals.
If you want to learn more about the model or order a set of two MAG544w3, contact our manager.
*Infomir does not distribute, broadcast, or otherwise provide television or video content.