Infomir, a manufacturer of set-top boxes, released the fifth series of MAG devices. With these STBs, users can watch high-quality content with surround sound.
Let's look at the features of MAG540's hardware and software.
Accessories:
Remote control
2x AAA batteries
HDMI cable
Power supply
User manual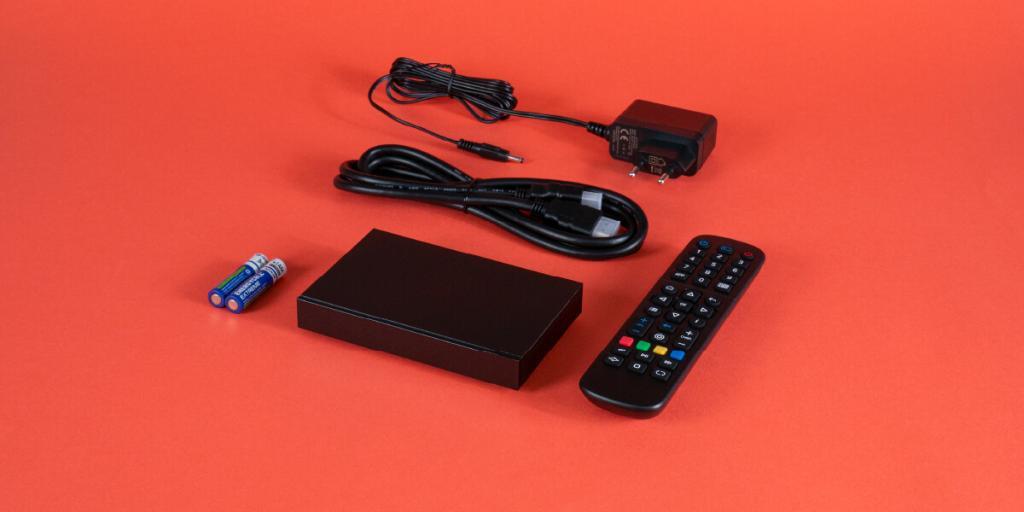 Modern interface
The MAG540 kit has everything you need to plug in the device and enjoy your favorite movies and shows from the get-go. It takes no more than 10 minutes to connect.
The first time the STB is booted, it should be connected to the SRC-4015-1 remote control. Do this by simultaneously pressing two buttons on the remote and holding them for three seconds.
When the remote detects the device, a green light on it will turn on. You may then configure the four special buttons on the remote to perform unique functions and control other devices in your home, such as a TV or an air conditioner. This takes less than a minute.
If you want to use your remote to control the STB only, it can be programmed to bypass other devices operated by IR remote controls.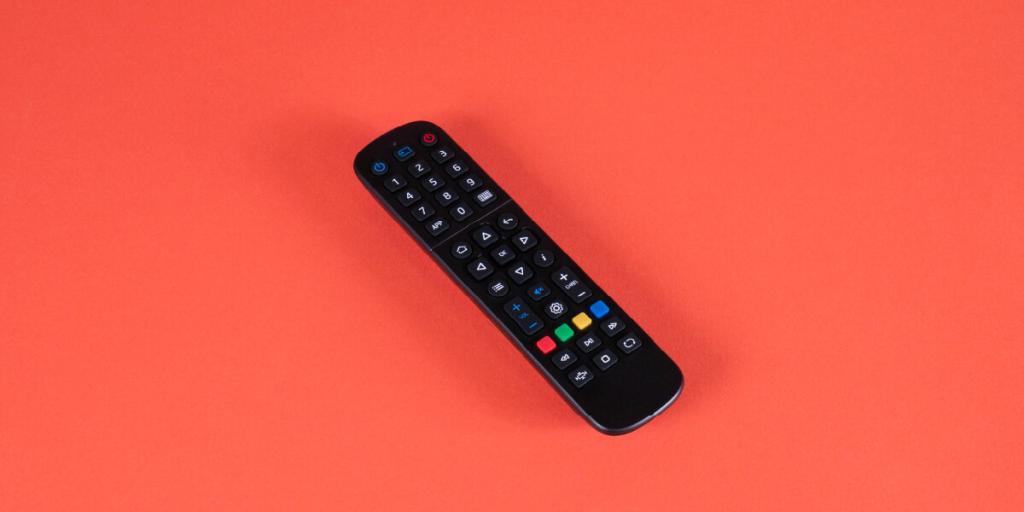 The programmable remote control has an ergonomic case made of non-slip ABS plastic. It feels comfortable to hold and doesn't slide out of the hand. The remote has a long life, with buttons designed for 300,000 presses.
You'll find two AAA batteries included with the device, so you start using it immediately. Please note the two batteries must be of the same type and have the same charge level to prevent the remote control from malfunctioning.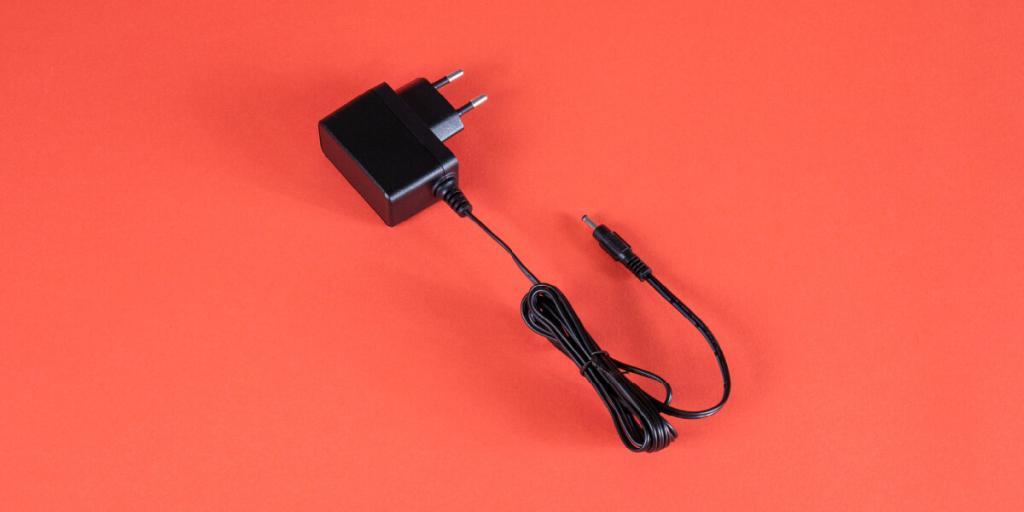 The STB connects to the outlet with a power supply that converts 100–220 V AC to 5 V DC. This accessory is designed to run continuously for 30,000 hours or some 3.5 years. The power supply case is made of durable plastic.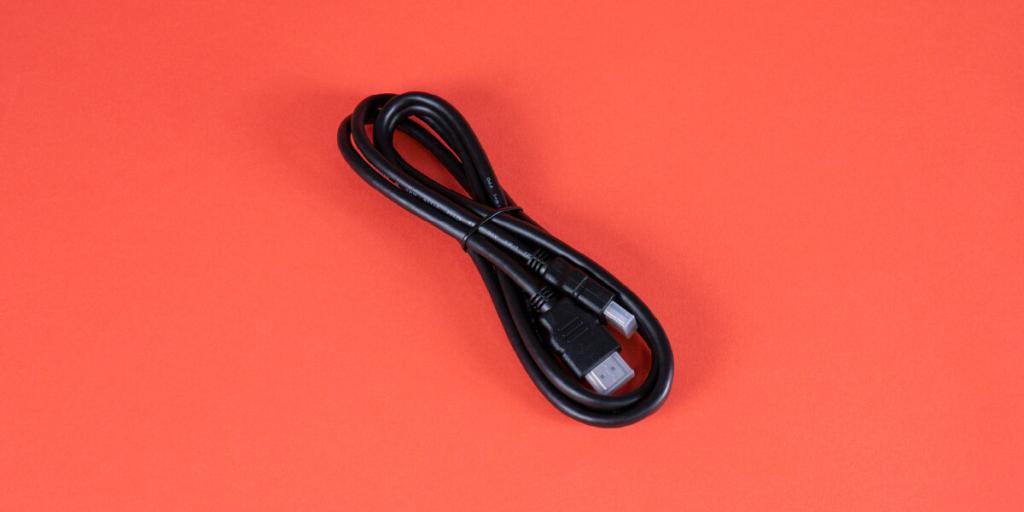 A TV or monitor can connect to the STB with the HDMI cable. With a cable length of 1.5 m, the device can be located anywhere you find convenient.
Also, you'll receive a user manual that contains detailed recommendations on the device setup and operation, as well as a warranty card. You can also view an electronic version of the manual on our website.
Appearance and ports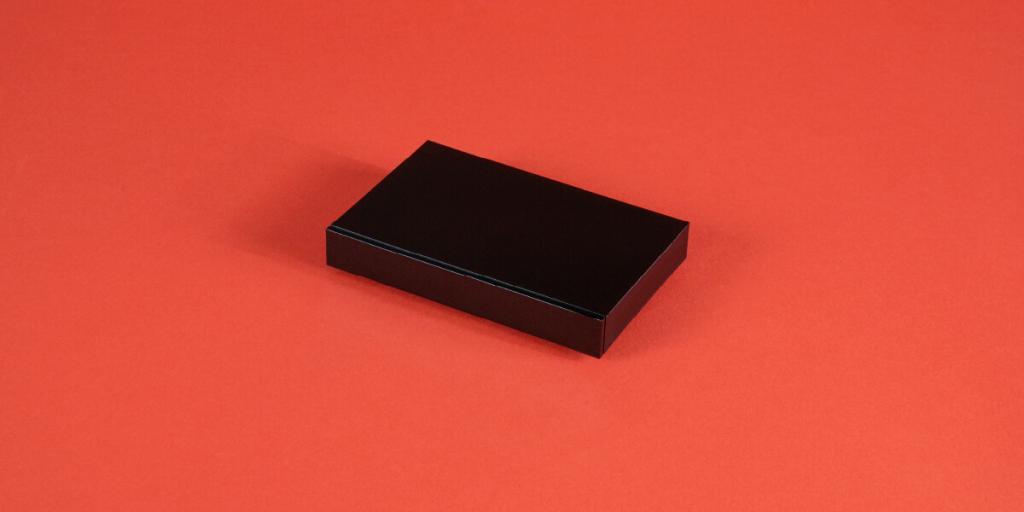 The stylish, ergonomic black Cubic case will suit a room with any design.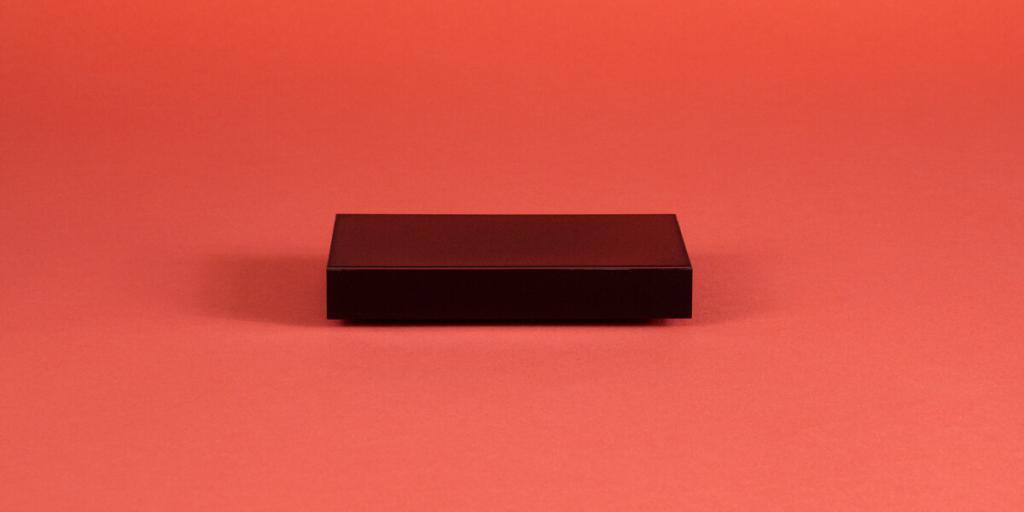 The power indicator and IR sensor that receives signals from the remote control are located behind the glossy front panel of the device.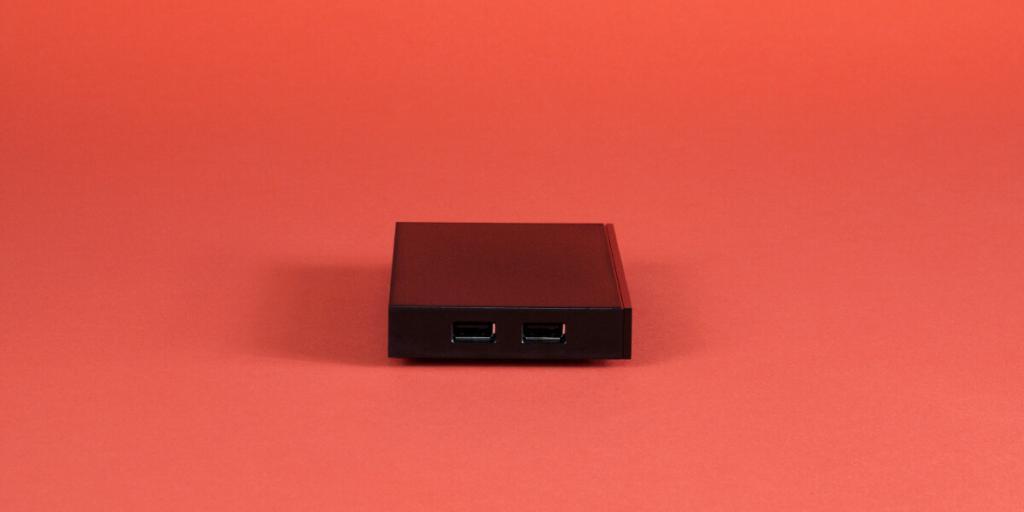 You will find two USB 2.0 ports on the left panel for connecting peripherals such as mice, keyboards, or memory cards.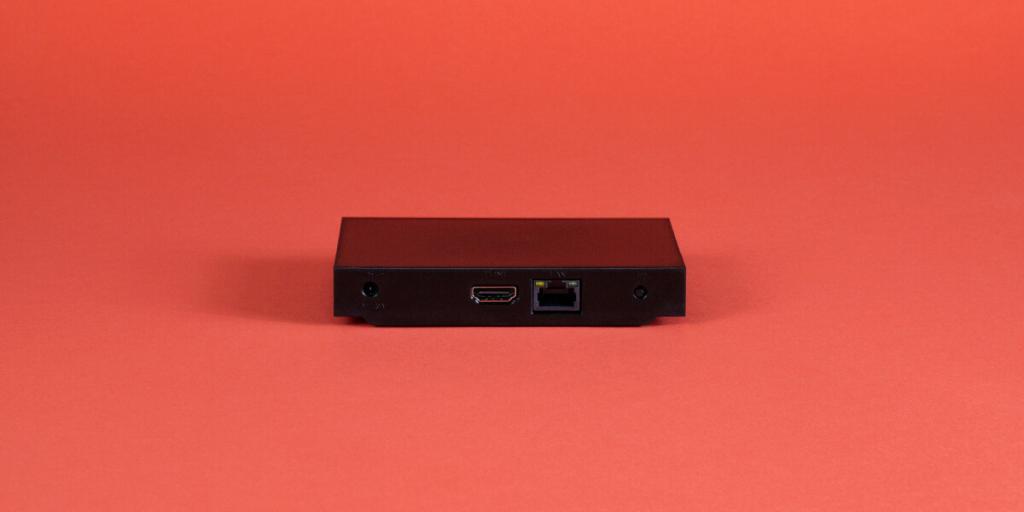 The back panel has the HDMI port, power supply input, Ethernet port, and an Fn button for manually restoring factory settings and managing other program options.
Finally, the sticker with the device's serial number, MAC address, and manufacture date is located at the bottom panel.
You can verify that the device is genuine by entering its serial number into a form on Infomir's website. We recommend you check your MAG device and ensure it's authentic.
MAG540 features
| | |
| --- | --- |
| CPU | Quad-core ARM Cortex-A35, 2,000 MHz |
| Chipset | Amlogic S905Y4-B |
| Internal storage | 4 Gb |
| RAM | 1 Gb |
| Operating system | Linux 4.9 |
| HD video support | up to 4K at 60 fps |
| HEVC support | + |
| 3D video support | + |
| HDMI 2.1 | + |
| Web browser | + |
| USB 2.0 | х2 |
| IPTV | + |
| Remote control | + |
| Keyboard and mouse | + |
| Wi-Fi | Built-in 2T2R ac Wi-Fi module* |
| 100 Mbps Ethernet port | + |
*for MAG540w3
Memory and CPU
MAG540 uses the powerful Quad-core ARM Cortex-A35 CPU with the Amlogic S905Y4 chipset. Additionally, it has 1 Gb RAM and 4 Gb internal storage. With MAG540, you can be sure to enjoy your favorite movie in 4K without delays, freezes, and sound lagging behind the video.
The set-top box is designed to run for months without requiring rebooting. The device interface works with no delays and is very comfortable to use.
Software
MAG540 runs on Linux 4.9. The device software updates automatically, which improves its performance and allows new functions to be integrated. Software updates take just a few minutes, during which the STB cannot be used or switched off. However, you can continue using the device once the update is complete.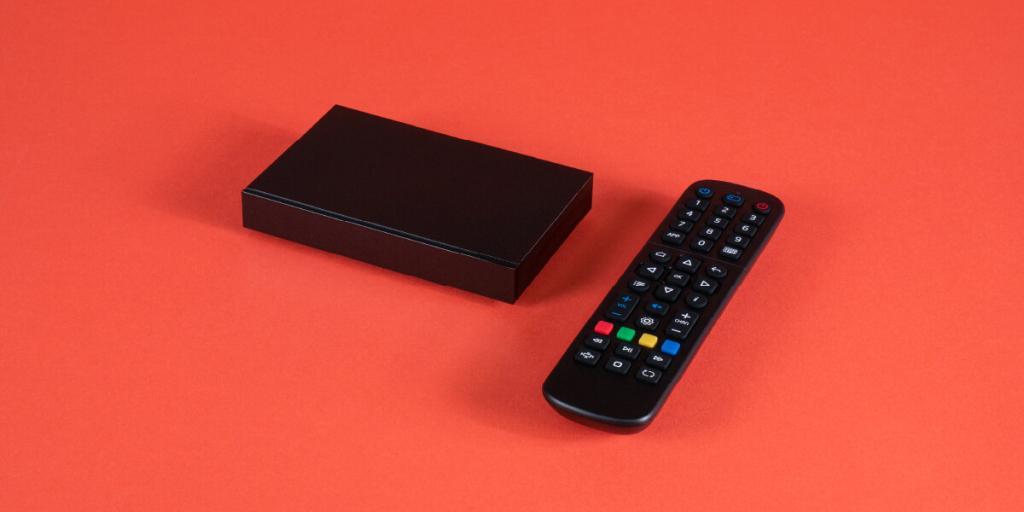 The device's software allows viewing content in almost all popular formats, including content in 4K at 60 fps. With the HEVC (H.265) codec, the STB can even play heavy HD video at 16 Mbps without lags and freezes. Moreover, the device supports subtitles and can display JPEG, PNG, BMP, and RAW images.
Sound
MAG540 supports the Dolby Digital Plus™ surround sound technology. Connect a modern TV or stereo to the device to watch your favorite movies and shows while surrounded by clear 8-channel sound.
Modern interface
Use the HDMI 2.1 port to connect the STB to 4K-compatible TVs and monitors that support Dolby Digital Plus™.
Two USB 2.0 ports are available for connecting peripherals and external storage.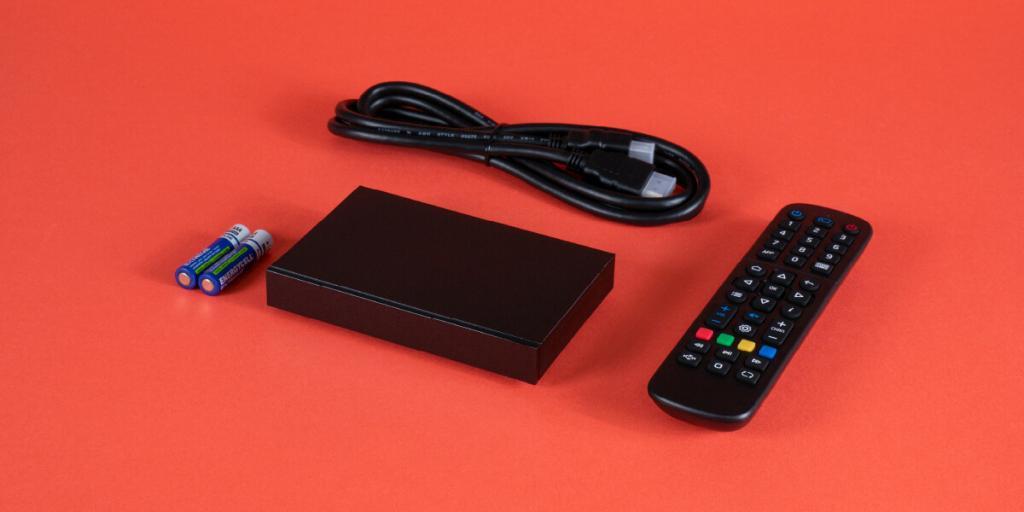 The device can connect to the Internet via the Ethernet port with a steady 100 Mbps connection. What's more, MAG540w3 also features a Wi-Fi module operating at 2.4 GHz or 5 GHz, enabling data transmission speeds of up to 150 Mbps and 540 Mbps.
MAG540 is a high-performance device that lets you enjoy HD content with surround sound. Its powerful hardware allows the STB to run seamlessly without frequent reboots. It is the ideal choice for people who value reliability, simplicity, and quality.