MAG520w3 pack x10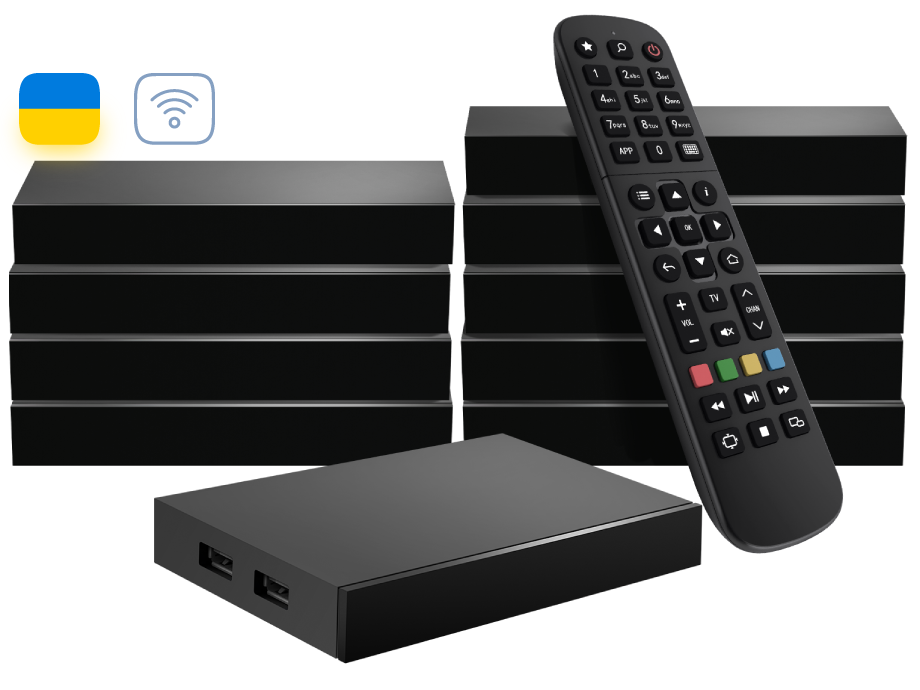 Linux 4.9, Amlogic S905X2 chipset, 4K and HEVC support, built-in Wi-Fi module
Payment:
Online card payment
Promotional Visa card payment
Non-cash payment for legal entities
Non-cash payment for individuals
Warranty:
12 months
Exchange/return of goods within 14 days
MAG520w3 features the high-performance Amlogic S905X2 chipset and the ARM Cortex-A53 CPU. This hardware makes the STB 25% more powerful than legacy MAG devices. The media player can run without rebooting for months on end, enabling its users to enjoy their favorite series and movies without interruptions.
It plays modern video formats, including 4K HDR at 60 fps. The H.265 (HEVC) video codec ensures a seamless experience even at slow Internet speeds. A clear, eight-channel Dolby Digital Plus™ surround sound offers an immersive and exciting experience.
MAG520w3 connects to the Internet via a 100 Mbit/s Ethernet port or a built-in Wi-Fi adapter. USB 3.0 and 2.0 ports allow for the use of mice and keyboards with the device.
Order a batch of ten STBs in one click on our website or by contacting our manager.
*Infomir does not distribute, broadcast, or otherwise provide television or video content.